IMPORTANT ANNOUNCEMENT - NEW SOLUTION TO HELP SCREEN FOR UPPER RESPIRATORY DISEASE (INCLUDING COVID-19)

Given the rapid worldwide expansion rate of COVID-19 and the amount of information that is available to the public, as well as the capacity and infrastructure of private and public healthcare systems to address demand, Inova Care is pleased to introduce various tools to help people navigate their healthcare needs.
As an initial step, Inova Care is very excited to rollout an interactive website developed by Akelex and HealthSaas to help people concerned about upper respiratory disease – including COVID-19.
This version of the website allows people to anonymously check any symptom they are experiencing for upper respiratory infections or COVID-19. The assessment normally takes 3-5 minutes for a person to complete and provides basic information about what to do next depending on the outcome.
This Inova Care supported solution from Akelex and HealthSaas leverages machine learning,artificial intelligence and digitization to help people determine if they likely have the flu, pneumonia, other upper respiratory infections or COVID-19.
Based on the outcome of the assessment and location of the individual, they will be provided several options of how to proceed with their healthcare needs, including:

• Where to be tested for COVID-19
• Available telemedicine solutions
• How to best manage their condition
• What type of provider to contact to address their healthcare concern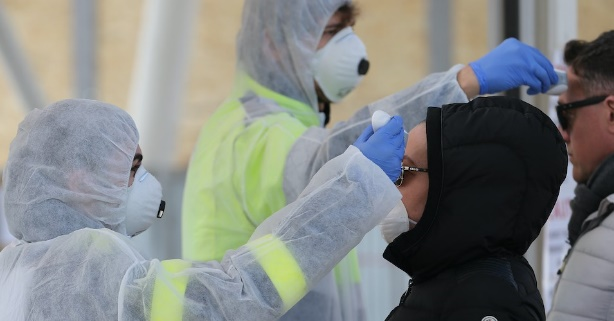 Historically, Inova Care has relied on static clinical pathway guidelines for disease state management. Thanks to the collaboration with Akelex and HealthSaas these guidelines are now dynamic based on an individual's medical history, lifestyle and other factors that impact a person's health.
The baseline COVID-19 content leverages information provided by the WHO, Center of Disease Control (CDC), as well information that has been tracked and monitored by world renown providers such as Johns Hopkins.
Release 1 of the website will be in English, but it is Inova Care's intent to rollout other languages in the coming days (Italian, French, Korean, Bahasa Indonesian and Thai).
Should governments, self-insured employers or insurers wish to leverage this assessment tool, we are able to develop a customized solution to meet their needs. For now, the solution is free, and members may print the result of the assessment and share with their healthcare provider. The session's data points are stored to continuously improve the technology, but the member's identity is not stored.
The website can be accessed from Inova International's website (www.inovainternational.com) or the following url: https://www.COVID19Checkup.net.
Inova Care, Akelex and HealthSaas offer clients comprehensive solutions to help people better manage their health, including but not limited to:

• Telemedicine (primary-specialist care)
• Electronic medical record
• Remote patient monitoring
• Disease state management

Our Digital Patient Journey

For more information about this symptom checker tool or our combined offerings, please contact Inova Care at
info@inovainternational.com
.